COVID-19 was made in China, but this solid Walnut wood morale patch was made in America.
Only available in solid Walnut. The patches have velcro brand hook backing with an included adhesive loop side to stick your patch just about anywhere.
Laser engraved
Laser cut
2" x 3.5"
MADE IN AMERICA
Customer Reviews
09/11/2021
Awesome patch and company.
I was looking for the wooden C-19 patch, and it was out of stock at the time. I dropped a message in the site chat with only a half hope of a positive response. I've messaged other sites about out of stock merchandise and was told they were not going to restock. The owner of this place contacted me back directly to let me know he was making more, in case I wanted to get one. I was shocked, and placed an order immediately. The patch is awesome. Deep laser cuts for the image, and the smell of burned wood was an aroma oh so sweet. Great patch that gets outstanding compliments. Great company that values their clientele. Highly recommended.
Christopher C.

United States
05/03/2020
This Patch set looks nice !
They stick to my Issued Outer carrier and look cool absolutley love how solid the are made well ! Can't wait to buy another set from SAO.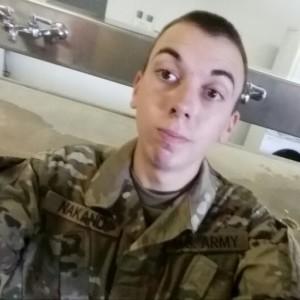 BN
Brandon N.

United States
05/03/2020
Fantastic
The patch itself is great quality and adheres real well to my tactical vest. Everyone asks about it and I simply say "Say Again Over", just go order they are great.
Joseph Cannizzaro Jr.

United States
04/18/2020
Looks fantastic!
Great product for a great price! Definitely would buy again. Heavy duty item. Loved the quality and the designs are fantastic.
Arun K.

United States
04/18/2020
Patch review
Love them all, I have keep the response vehicle patch right above the mirror on my ambulance. I have the response vehicle key fob on my drug keys, and the response team patch on my jump bag
River B.

United States